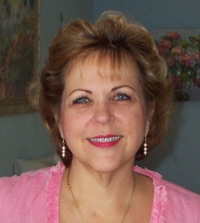 Lyndi Anderson, M.P.A
Geriatric Care Manager and Arizona Licensed Fiduciary
A graduate of the University of Arizona with a Bachelor's in Business Administration, Master's in Public Administration - Long-Term Care, and Certificate of Gerontology.
Lyndi has professional development training in hospice, nursing home, assisted living care, and issues in aging services; as well as training in conflict resolution, managing difficult situations, and Arizona licensed for fiduciaries.
Lyndi is an eldercare coordinator who has turned her personal passion of helping aging adults and their families into a professional consulting business -- Eldercare Research and Consulting, Inc.
Lyndi has more than 30 years of experience in caring for the needs of seriously ill family members and friends and over 18 years of professional experience as a licensed care provider. She has managed the operations, staffing, programming, training and services of adult day health care, assisted living, and skilled nursing centers. This involved extensive training and experience in caring for both patients and families facing difficult end of life decisions.
Her experience in the eldercare arena has taught her how to navigate through the systems and identify the community resources. She can coordinate your specific needs using her knowledge of the system to form a tailored care plan for your loved one.
Arizona Fiduciaries Association
National Guardianship Association